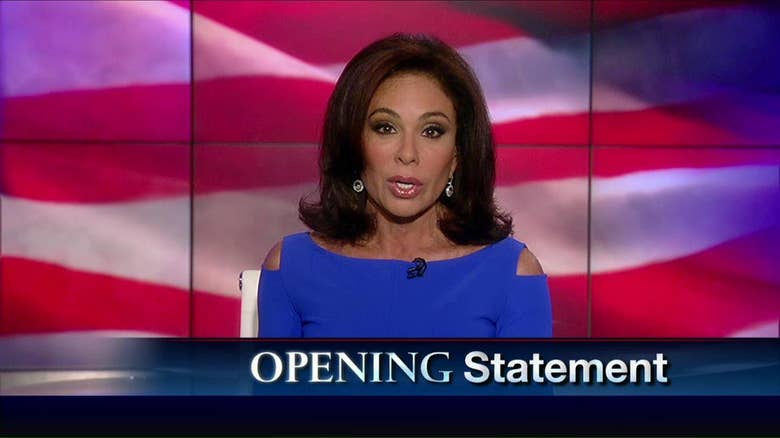 SHE WAS PRACTICED, DISCIPLINED, AND CLEVER. IT WAS CHOREOGRAPHED PERFECTLY.
AS A SPECTATOR AT THAT WASHINGTON BENGHAZI HEARING, WHICH OSTENSIBLY WAS ABOUT FOUR MEN KILLED IN A PLACE FEW OF US HAVE EVEN HEARD OF, I WATCHED AS THE HEARING DEVOLVED FROM A SEARCH FOR THE TRUTH TO THEATER. POLITICAL THEATER. AND ALTHOUGH SHE WAS *WRONG* ON THE MERITS, SHE WAS *RIGHT* ON THE THEATER. IN THE END, SHE WON. THE MAINSTREAM MEDIA CARED NOTHING ABOUT WHETHER SHE TOLD THE *TRUTH*. BUT **EVERYTHING** ABOUT WHETHER SHE GOT AWAY WITH *NOT TELLING THE TRUTH*. HILLARY, THIS POLITICAL TWO-STEP WILL EARN YOU A CORONATION.
THE MOST FASCINATING PART FOR ME? NOT THE DANCE- BUT THE POLITICAL PIVOT. A PIVOT -A QUESTION IS ASKED AND THE ANSWER IS NOT RESPONSIVE BUT INSTEAD A FILIBUSTER ABOUT SOMETHING ELSE. YOU'RE ASKED ABOUT THE SKY AND YOU START TALKING ABOUT THE GRASS.
EXHIBIT #1: WHEN ASKED BY CONGRESSMAN POMPEO WHY A SINGLE PERSON WAS NOT FIRED OR EVEN LOST A PAYCHECK AFTER SECURITY WAS DENIED FOR THE FIRST AMERICAN AMBASSADOR KILLED IN THIRTY YEARS, HILLARY BEGINS TALKING ABOUT THE ACCOUNTABILITY REVIEW BOARD.
POMPEO: I'M NOT ASKING WHAT THE ARB DID. I'M ASKING WHAT YOU DID.

CLINTON: IT IS MY POSITION THAT IN THE ABSENCE OF FINDING DERELICTION OR BREACH OF DUTY, THERE COULD NOT BE IMMEDIATE ACTION TAKEN THEN. BUT THERE WAS A PROCESS THAT WAS IMMEDIATELY INSTITUTED, AND WHICH LED TO DECISIONS BEING MADE.
LED TO WHAT DECISIONS BEING MADE? DECISIONS BY WHOM?
WHY WAS WASN'T ANYONE FIRED OR AT LEAST LOSE A PAYCHECK? IT'S A SIMPLE QUESTION.
AND BY THE WAY HOW IS IT NOT A DERELICTION OF DUTY TO HOUSE AN AMBASSADOR IN A CONSULATE THAT DIDN'T MEET INMAN STANDARDS … WHOSE LIFE WAS REPEATEDLY THREATENED …FOR WHOM SIX HUNDRED REQUESTS FOR SECURITY WERE MADE… AND THEN LEAVE HIM THERE AFTER THE BRITS AND THE RED CROSS AND EVERYONE IN THE NEIGHBORHOOD FLEW THE COUP.
EXHIBIT # 2: WHEN ASKED **WHY** SHE DID NOT TELL THE TRUTH ABOUT AL QAEDA:
CONGRESSMAN JORDAN: YOU COULD TELL THE TRUTH LIKE YOU DID WITH YOUR FAMILY, LIKE YOU DID THE LIBYAN PRESIDENT, LIKE YOU DID WITH THE EGYPTIAN PRIME MINISTER. TELL THEM IT WAS A TERRORIST ATTACK.
YOU PICKED THE VIDEO NARRATIVE. YOU PICKED THE ONE WITH NO EVIDENCE. AND YOU DID IT BECAUSE LIBYA WAS SUPPOSED TO BE AS ROKSAM POINTED OUT-- THIS GREAT SUCCESS STORY FOR THE OBAMA WHITE HOUSE AND THE CLINTON STATE DEPARTMENT.
AND INSTEAD OF ANSWERING **WHY** HILLARY SAID THIS:
CLINTON: I WROTE A CHAPTER ABOUT THIS IN MY BOOK HARD CHOICES. I'LL BE GLAD TO SEND IT TO YOU CONGRESSMAN. BECAUSE I THINK THE INSINUATIONS THAT YOU ARE MAKING DO A GRAVE DISSERVICE TO THE HARD WORK PEOPLE IN THE STATE DEPT, THE INTELLIGENCE COMMUNITY, THE WHITE HOUSE DID DURING THE COURSE OF SOME VERY CONFUSING AND DIFFICULT DAYS.
CONFUSING AND DIFFICULT DAYS? THERE WAS NOTHING CONFUSING. WITHIN MINUTES OF TELLING *US* THAT IT WAS A *VIDEO* -- YOU EMAIL YOUR DAUGHTER TELLING HER IT WAS AN AL QAIDA LIKE ATTACK. THERE WAS NO CONFUSION IN YOUR CONVERSATION WITH THE LIBYAN PRESIDENT AND EGYPTIAN PRIME MINISTER. YOU SAID --QUOTE "WE* KNOW* THAT THE ATTACK IN LIBYA HAD* NOTHING* TO DO WITH THE FILM. IT WAS A PLANNED ATTACK- NOT A PROTEST."
HILLARY, BESIDES NOT TELLING US THE TRUTH, AND NOT BEING HONEST WITH THE PARENTS OF 4 DEAD AMERICANS- YOU PIVOT AND TALK ABOUT HOW THE QUESTION IS A GRAVE DISSERVICE TO THE PEOPLE IN THE STATE DEPARTMENT AND THE INTELLIGENCE COMMUNITY? HOW DOES THAT ANSWER THE QUESTION?
NOW WE KNOW WHY YOU DIDN'T DO THOSE SUNDAY MORNING TALK SHOWS. NOW WE KNOW WHY YOU DIDN'T WANT PEOPLE TO SEE YOUR EMAILS. AND YOU ALLOWED THE PROLIFERATION OF THIS FALSE NARRATIVE AS YOU WATCHED SUSAN RICE ON THOSE SUNDAY TALK SHOWS SAY IT WAS A VIDEO. IF IT WAS A PLANNED PROTEST AND NOT A VIDEO WHY DID YOU USE OUR MONEY TO APOLOGIZE IN AN AD TO THE ARAB WORLD. AS IF THEY NEED AN APOLOGY. THEY HATE US AND I WANT MY MONEY BACK
AND YOU WROTE ABOUT IT IN YOUR BOOK? HILLARY - I SHOULDN'T HAVE TO BUY YOUR BOOK TO GET AN ANSWER.
PIVOT # 3: WHEN ASKED HOW SHE COULD CONSIDER THE ACCOUNTABILITY REVIEW BOARD "ACCOUNTABLE" WHEN SHE WASN'T QUESTIONED...WHEN THERE WASN'T EVEN A TRANSCRIPT OF WITNESS INTERVIEWS...WHEN CO CHAIR ADMIRAL MCMULLEN ACTUALLY RECOMMENDED THEY NOT SEND A STATE DEPARTMENT EMPLOYEE TO CONGRESS.
HER RESPONSE?
CLINTON: MR. CHAIRMAN I REALLY DON'T CARE WHAT YOU ALL SAY ABOUT ME IT DOESN'T BOTHER ME A BIT. I DO CARE A LOT ABOUT WHAT YOU'RE IMPLYING ABOUT ADMIRAL MULLEN AND I WILL NOT SIT HERE AND HEAR THAT.
I'M SORRY THAT THE IMPORTANT WORK THAT WAS DONE BY THAT BOARD IS HELD IN SUCH LOW REGARD BY SOME MEMBERS OF THIS COMMITTEE AND I DEEPLY REGRET IT.
DID YOU HEAR AN ANSWER TO THE QUESTION? BECAUSE I DIDN'T HEAR AN ANSWER TO THE QUESTION.
NOW WE KNOW THEY LIED TO US. JUSTICE TOLD YOU THIS THREE YEARS AGO. BECAUSE THEY WERE 56 DAYS OUT FROM AN ELECTION WHERE THE NARRATIVE WAS AL QAIDA WAS ON THE RUN. THEY HAD TO KEEP UP THE NARRATIVE.
IN ANOTHER HEARING IN THAT SAME BUILDING - THE HEAD OF THE FBI - JIM COMEY - SAID-- I'M FOLLOWING THIS VERY CLOSELY AND GETTING BRIEFED REGULARLY. HILLARY-- THE WASHINGTON TWO STEP WONT WORK WITH HIM.
AND THAT'S MY OPEN.